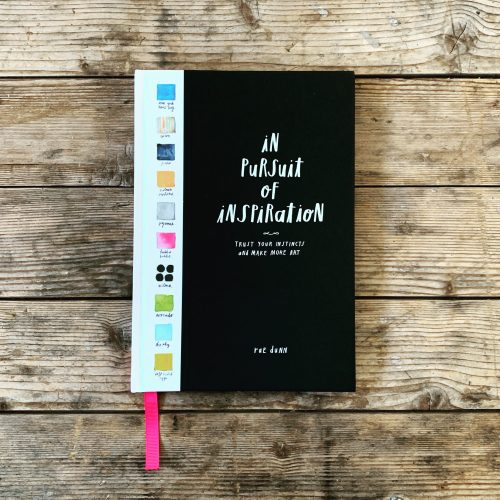 i received an advance copy of my upcoming book In Pursuit of Inspiration: trust your instincts and make more art. i don't have my elevator pitch down just yet, but the book is about some of the things that i do in my own art practice and in my own pursuit of inspiration. it is NOT a how-to book, but rather a show and tell of things that work for me. it is a compilation of sketches from my own sketchbooks and photos from my journeys through life. i'm hoping it will spark ways for you to bring more creativity into your own lives. i believe that we were all born as artists with natural instincts and abilities to create, sometimes we just need to find a way to tap back into them.
you can read a little more about the book HERE and you can get a sneak peak of the book HERE.
In Pursuit of Inspiration will be in stores on april 30th BUT you can pre-order NOW . . . and if you do, you can get a free signed bookplate by me by going HERE !
Comments
comments