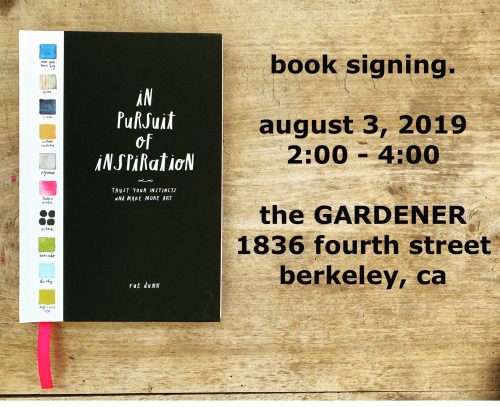 i'm very happy to announce a BOOK SIGNING at one of my all time favorite stores: the GARDENER, signing copies of my latest book In Pursuit of Inspiration. i'll be there THIS SATURDAY from 2:00 -4:00. books will be available to purchase at the store.
out of respect to the store, because this is during their business hours, please do not bring in your own ceramic items for me to sign. thank you.
* the first 20 people will get a free sketchbook.
* the first TEN people who say to me "ROCK ME, PLEASE" will get a free handmade ceramic stone.
i hope to see you there !